Images not loading? Scroll down to the bottom of the page, then try to print again.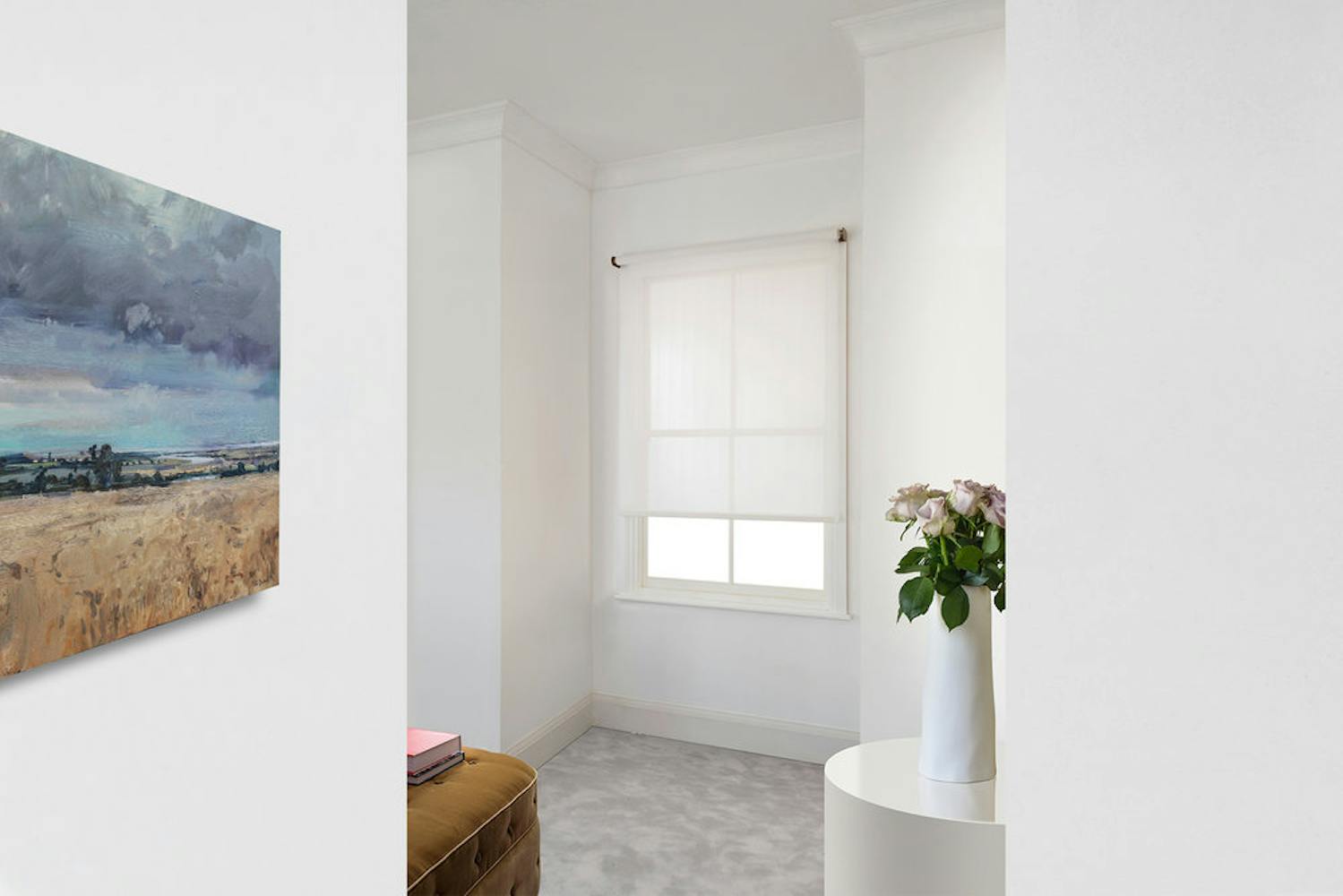 Finesse Roller Blind Systems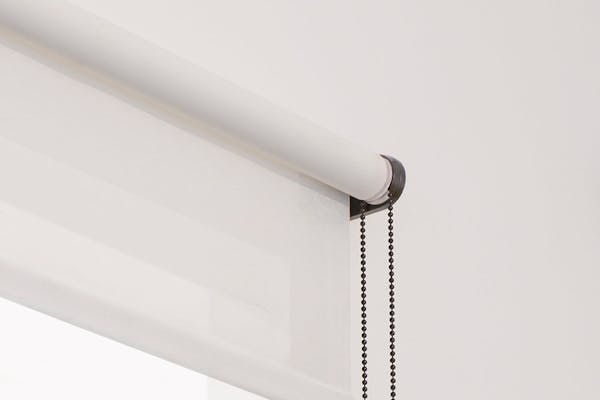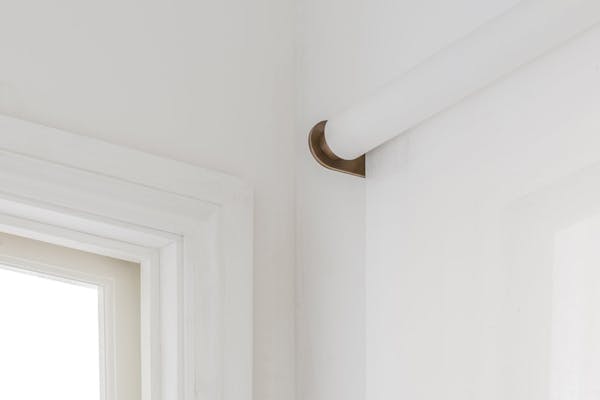 Spring Operation
For a minimal effect, this option has no visible chains or pulleys - it works on a spring loaded barrel. The only visible control is the option to have a pull cord attached to the hembar to pull the blind into position, although this is just an option. Pull down to set to desired height and simply tug to release the blind back to the open position.
Chain Operation
The most common operation for these types of blind. Aura have created a beautiful bracket system that hides away very neatly the chain mechanism at the end of the roller barrel. The chain shroud hides this and together with the chain retainer, creates a perfect solution that enhances any interior.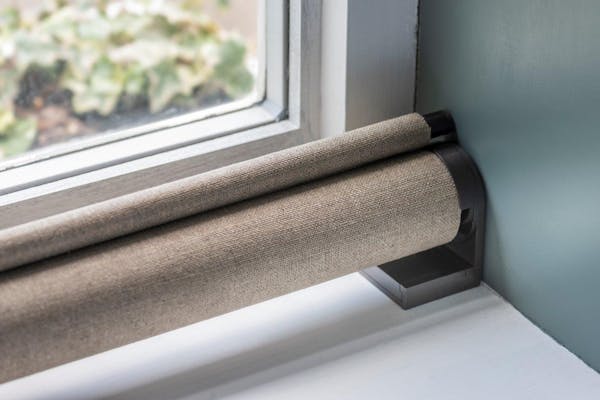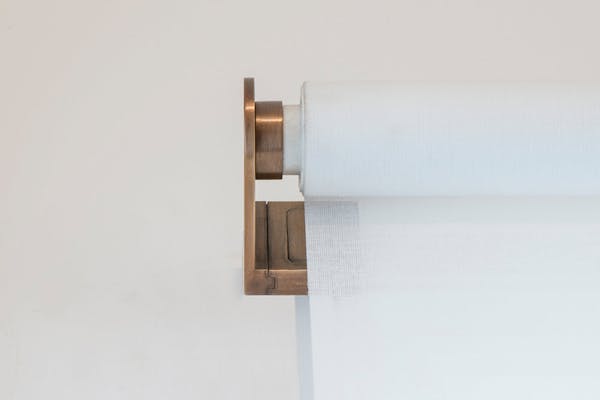 Bottom-up Operation
This operation works in the same way as the spring loaded operation shown above, but it stacks at the sill level. If used with cords, these are attached to the hembar but run to the top of the window. The other option is to operate the blind cordless, and use catches at various locations at the side of the window reveal.
Motorised Operation
The Finesse roller blinds are available in a motorised operation. For the ultimate in sophisticated luxury these ultra quiet motors are hard wired and can be operated either via a wall switch or with a radio controlled remote handset.
Battery Operation
As above, these blinds can be operated by battery as well - high quality rechargeable batteries are concealed within the roller barrel and are completely invisible. This system is operated via a radio controlled remote handset.
AV Interface - both the motorised and battery operated systems shown above can be easily interfaced with almost any AV home automation system. Please enquire for further details on this.