Images not loading? Scroll down to the bottom of the page, then try to print again.
Contemporary Glass Extension
Tillys supplied the Aura 140 motorised roof roller system to provide shading to the roof of this contemporary glass sun room. Working closely with Peak Architecture we were able to provide an effective shading system that blended in seamlessly with the architecture of the building. Large expanses of glazing like this, often create huge heat and solar gain issues making the room unbearably hot in the summer and very cold in the winter. By using specialist fabrics, Tillys were able to provide a solution that maintained consistent temperature levels, making the space usable all year round.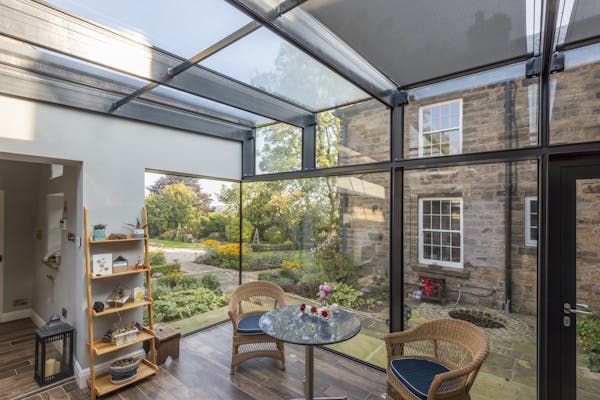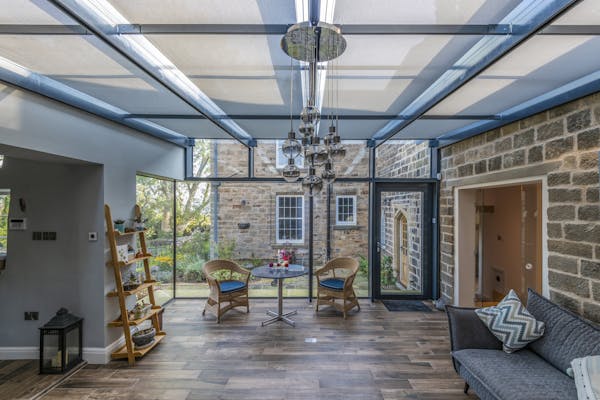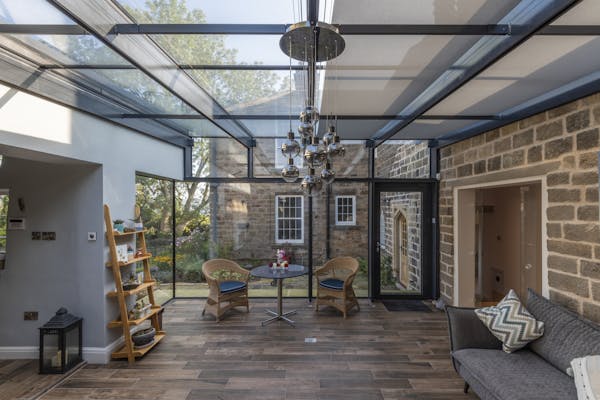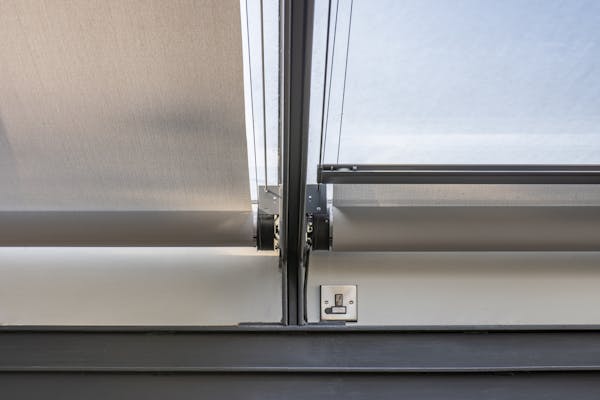 Aura 140 Roof Roller System
Aura 140 Roof Roller Blind is a specialist motorised system able to cope with very large roof and window glazing. This is a guide wire-tensioned system removing the need for side channels. Where blackout is required, or you wish to have no visible wires, we offer the Aura 660 Roof Roller System.